GstarCAD 2023

GstarCAD is a versatile and reliable 2D/3D CAD design program for designers, builders and draftsmen.

A CAD platform with all the features you already know.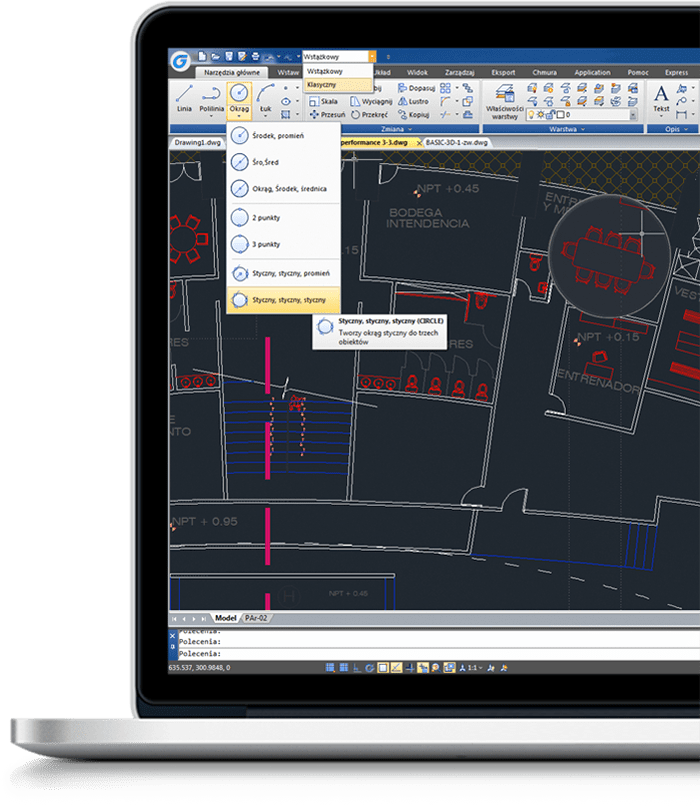 Menu Layout
In GstarCAD you can choose between the classic and the ribbon menu layout - familiar from AutoCAD.
Personalize the menu
GstarCAD allows you to freely customize all items displayed in the menu.
File Tab
Thanks to a simple tab system, in GstarCAD you can easily work with even several drawings at the same time.

Magnifier
A useful tool thanks to which you can easily preview a selected element of a drawing.

Status Bar
The status bar informs you of the current coordinates and makes it easier for you to enter commands using the keyboard.

System Model
With the layout model, you can quickly switch your view between model space and the layouts you have created.

Drawing details
GstarCAD enables precise drawing with the help of tools for locating critical points in the drawing.

Working environment
Friendly work environment will allow you quick and intuitive access to all program functions.

Application bar
The application bar displays the name of the current program version and the drawing you are viewing, and in the demo version it reminds you of the time remaining until the end of the trial period.
Command line
The command line allows you to efficiently enter commands, options and their values ​​using the keyboard.

Dynamic introduction
A new innovative function, thanks to which you will noticeably increase the speed of entering commands during the design.

Interface appearance
In GstarCAD, you can quickly set your preferred interface colors. You will also be able to choose one of the predefined themes and turn on / off its individual elements.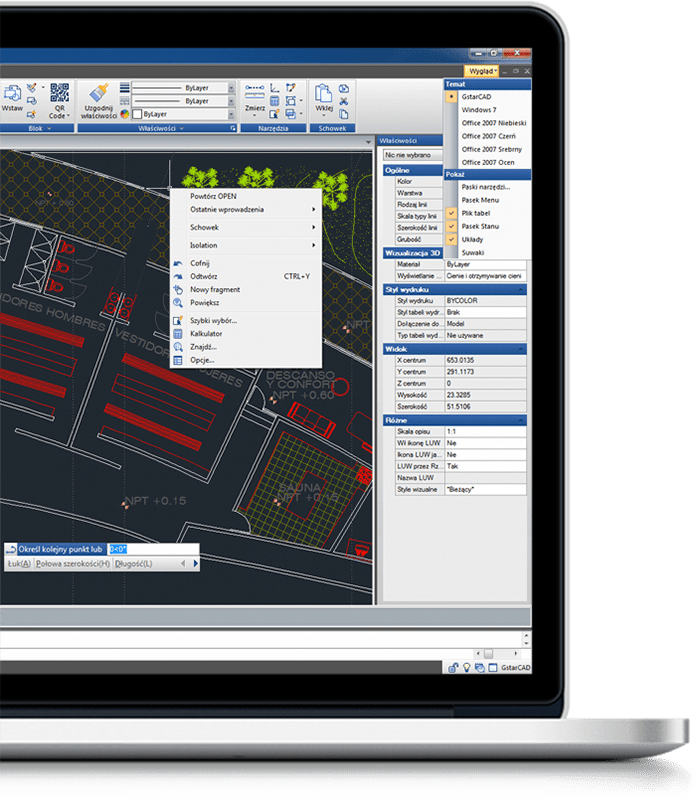 Flexible Licensing
We provide flexible licensing, you could buy the perpetual license, you are free to choose the license mode and you decide when to upgrade.
Perpetual License


GstarCAD is available as a "perpetually licensed" product. You own the perpetual right to use the purchased license. It is more convenient than ACAD subscriptions.


Flexible access to upgrade


GstarCAD Licensing Mode is available with both Serial Number and USB Dongle, each could be used for Stand-alone or Network license. You could choose either one based on your business needs.
Flexible access to upgrade


You can upgrade your license for every new version or keep using the same version. When you upgrade your license it keeps perpetual license unchanged.