Please follow the steps below to install GstarCAD 2022: 

Note: GstarCAD installer can be downloaded by requesting the trial or when you purchase the software, you will be given the license serial number together with the software installer.
1. Double-click the executable file downloaded and the GstarCAD Installation dialog box will pop up, click Yes to continue.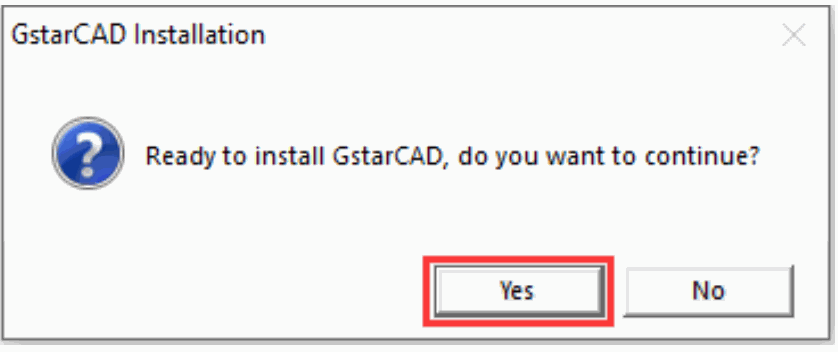 2. Then the GstarCAD Install Wizard dialog box will pop up.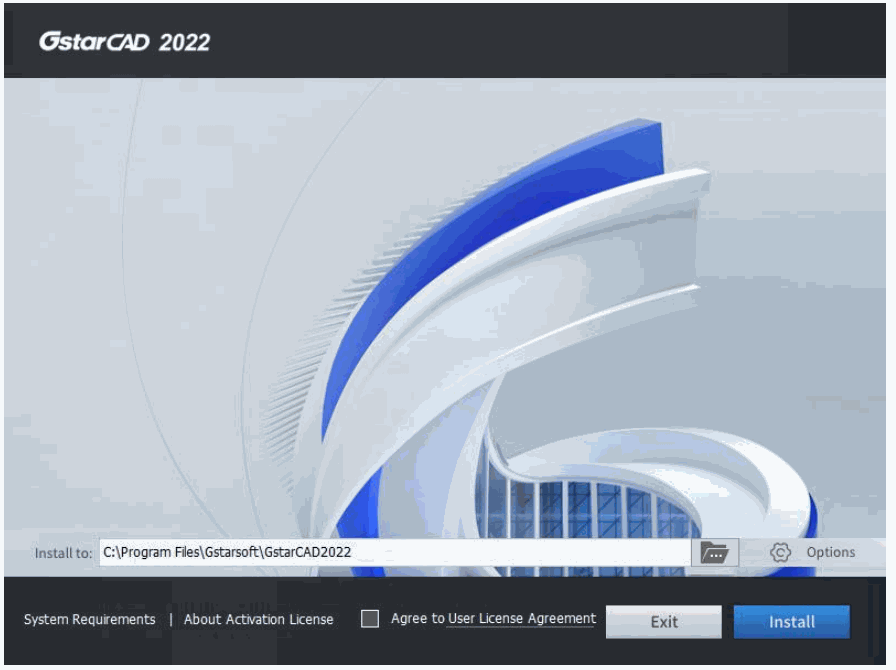 3. Click Browse button  and choose the destination path where setup will install the files and then click the Options button.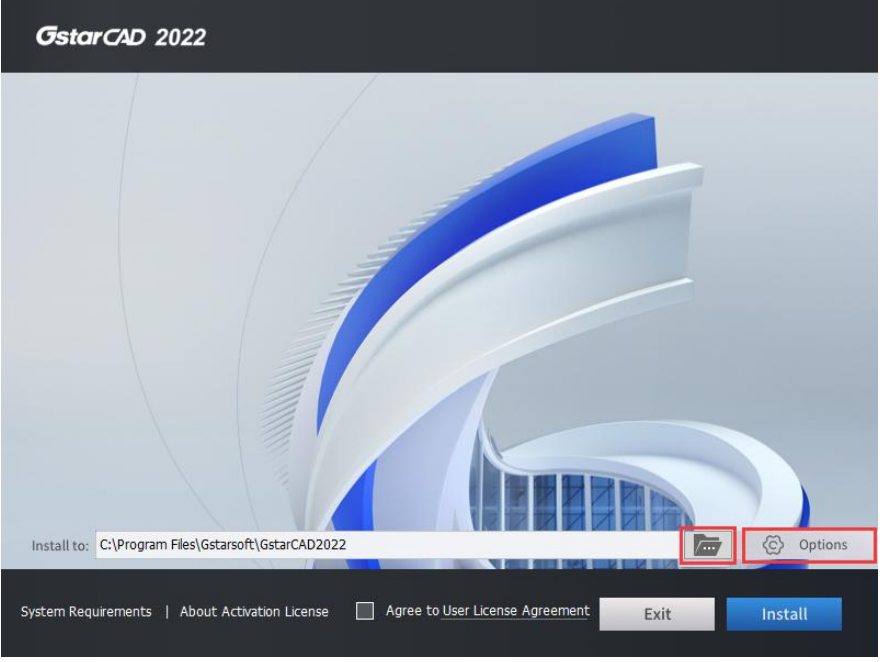 4. In the GstarCAD Install Wizard > Options dialog box, users can select or deselect the features according to your need. If you want to review or change any of your installation settings just click the Back button to confirm the path.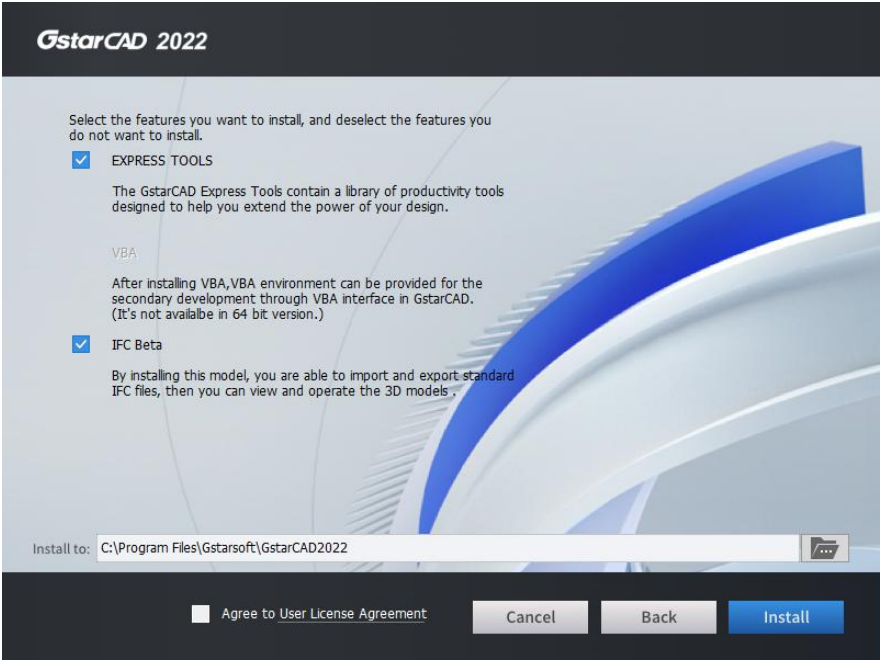 5. Click User License Agreement, the Gstarsoft Software License Agreement will pop up, you need to select Accept the terms of the license agreement to continue after reading User License Agreement, then click Install button.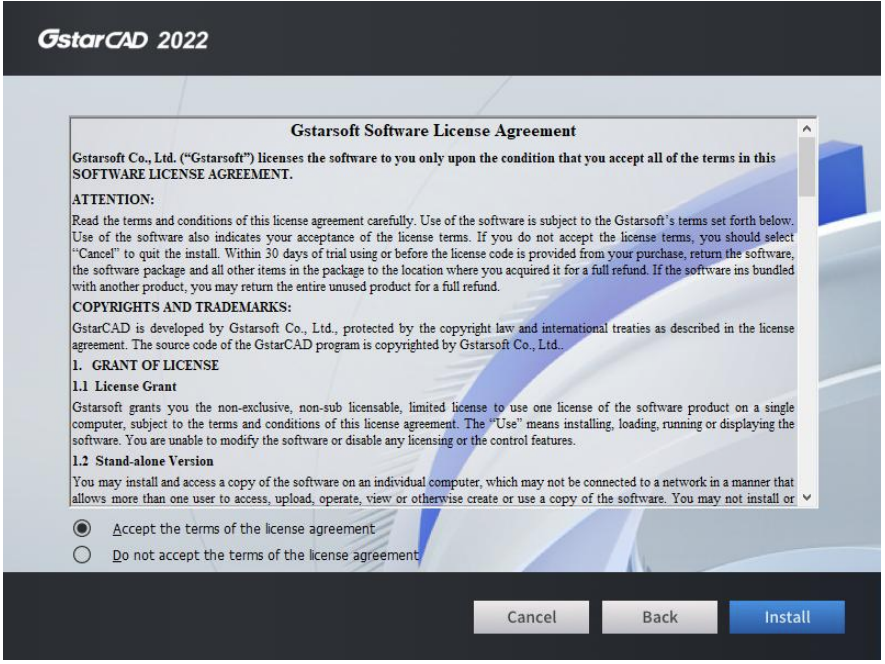 6. You just need to wait for a few minutes for the Overall Progress.
7. Then you will see the workspace selection window. Select your favorite workspace and click the Finish button to exit the wizard. The GstarCAD wizard has successfully installed GstarCAD 2022.
Software Activation
If you want to try GstarCAD, select the Trial to get a 30-day trial of the software. During this period, you can try out the full functionality of the program. 

If you already own a valid license key, you can activate the software directly by selecting Activate option. For more information, you can read this article here.